Here at the ZRC we try to use appealing, non-gruesome artwort in what might be called a more 'cartoon' like style (from the pen of our very own Art and Technical Director) to help open the mind of the public about the possibilities of Zombie-Living coexistence.
We're also not above employing adorable mascots like Zombie Spokeschild Tim or Patches the Zom-Dog in the name of advancing The Cause.
Therefore when I see that a character designer from the UK (what is it WITH us and the United Kingdom lately?) is employing not-entirely-dissimilar strategies to *inflame* hatred rather than diminish it, the ZRC takes notice (and umbrage):
Humor: Squid Bits

I recently stumbled across a website entitled Squid Bits. While it is not a pure zombie humor site it does have a LOT of zombie humor (and apparently a lot of plans to add even more in!) The artwork is all done by Jess Bradley, a character designer who lives in Bristol, England. I have to say she really does some amazing work.
I think you mean 'horrifying' work.
Take a look at a small sample here of the quite skillful attempt at spreading distrust and fear of the Differently Animated(more at the above link):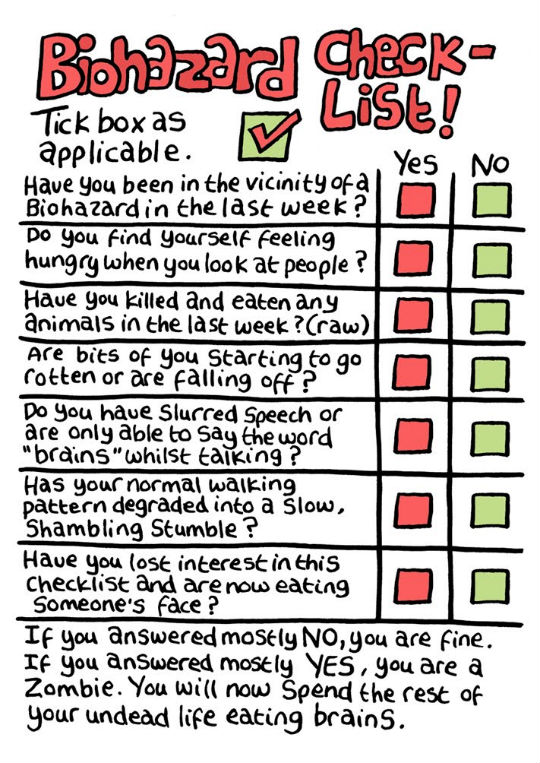 Truly a shocking display of ignorance and hatred. Once again, not all Zombies eat brain, are fixated upon braaain, can only say the word 'brain' or 'braaaaains', etc. This myth is remarkably difficult to dispel, even with George Romero's help. Here though we have an updated pop-art vector to spread the fearmongering first advanced (to our knowledge, and if you know better there's a prize to claim) in 1985′s 'Return of the Living Dead'.
BuyZombie has other samples of the artwork of this designer of depravity, and their original site's selection of Anti-Zombie art makes one thing very clear, as if the above graphic/chart wasn't enough:
Jess Bradley's work is Living Supremacist.

Between this and the recent Anti-Zombiepolice brutality across the pond I feel grateful to have an ocean between us, though I pity poor Zombina and the Skeletones. Maybe this is why they think 'Nobody Likes You When You're Dead'?
Update: I had second thoughts about declaring Jess Bradley to be Living Supremacist, as that's not really what we do here; we review content and always give people a chance to reform. So I altered the rating (and post title) to reflect only the work on display, and live in hope of a change of heart.