Some time ago Magic the Gathering came out with a new expansion set of cards called (and set in) a world called 'Innistrad'. It's a very gothic horror flavored fantasy scenario, with werewolves, demons, vampires and at least two very different sorts of Zombie; what you might call 'Traditional' Zombies resurrected by Necromancy, and the Differently Animated referred to as 'Skaab', raised from the dead by.. let's say.. Exuberant Science.
Sounds better than 'Mad' Science, doesn't it?
At any rate, we covered the ad campaigns for the game when it was first running, and were upset, to say the least, with their obvious Anti-Zombie prejudice.
How was the actual game?
In a word, offensive.
Zombies who are brought back to Unlife by Exuberant Science seem to be hated and feared by ignorant, torch-wielding society and of course, The Church, while the Necromantically-derived Undead are just armies of flesh-eating 'monsters' overrunning civilization.
Observe this frightful prejudice in action: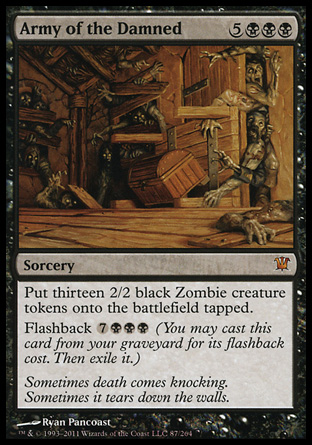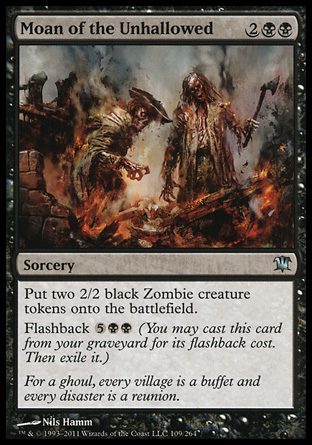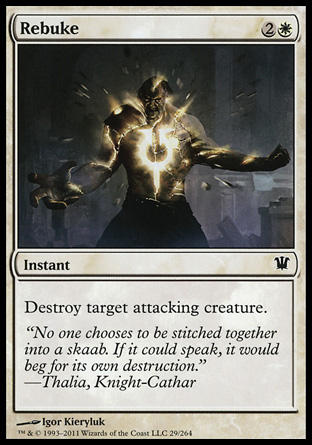 (Remember, all copyrights on these images belong to Wizards of the Coast, and images are used here for [very] critical commentary. Also, all card images originally hosted here.)
It actually goes on like that a lot, but decorum, and Fair Use, demands I not expose our readers to too much of this barbarity.
The Zombie Rights Campaign has reviewed the entire 'Innistrad' set and found it to be woefully backward and intolerant of this, a more enlightened and hopefully Zombie Tolerant age. The time when Zombies were somehow acceptable targets of scorn must be put behind us, and divisive and inflammatory portrayals such as these must be called out in favor of the admittedly rarer Zombie Friendly games and entertainment options.
The Zombie Rights Campaign accordingly rates 'Innistrad', with its Anti-Zombie violence and, let's face it, open calls for Undead enslavement and eradication, our lowest possible rating, that of 'Living Supremacist'.

For shame.