BuyZombie periodically explores deep into the heart of online randomness merchant site Etsy.com in order to explore for Zombie-related purchases, and we always read their findings with interest. It's good to know what people are peddling related to Zombies!
This latest foray is no different.
A highlight and a lowlight (is that a word?) follow: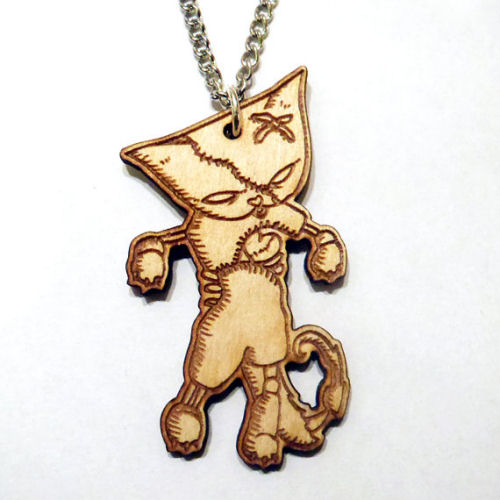 This adorable Zombie cat necklace meets with considerable ZRC approval, combining adorable animals with adorable Zombiism. Only ten dollars too!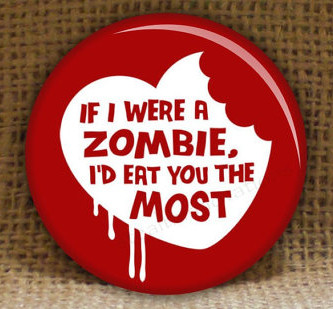 This hateful button on the other hand perpetuates ugly stereotypes about Zombies, uncontrollable hunger and cannibalism. For shame.
Etsy is definitely a minefield for Zombie Friendly purchasing! Thanks to the BuyZombie crew for searching the depths for us, and for other potential choices go see their full piece here.