Even the jerks and miscreants over at the ZRS can bring some positive Zombie-related media to light from time to time, and here's an example:
Digital artist Aaron Fulcher creates rocked out designs for the tattoo set. We spotting this Johnny Cash inspired piece and just had to post it for your viewing pleasure.
Yes, it is actually a pretty amazing, and non-threatening I might add, bit of Pro-Zombie art, although I'm pretty sure that's supposed to be Elvis, not Johnny Cash: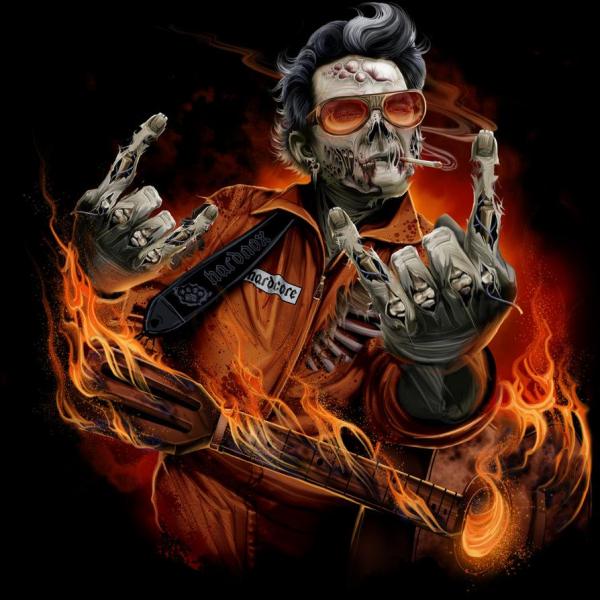 At any rate, we're cool with the result. Why can't Zombies play Rock music? We're unaware of a reason here at the ZRC.
You can get it on a shirt here, or see more work by the same artist from their DeviantArt page.
We're willing to rate this artwork as Zombie Friendly. Not to mention awesome.